 Uncover how the MSEM prepares leaders for the new world of work at an upcoming Virtual Info Session, hosted from 5 PM to 6 PM Eastern Time.


Upcoming Info Session Dates (5-6 PM Eastern Time):
Feb. 8 • Mar. 8 • Apr. 12 • May 10 • Jun. 7 • Jul. 12
Join us for a Virtual Info Session to learn how the Tufts Online MS in Engineering Management builds you into a leader in a tech-driven world. During this virtual event, hear from our Admissions Team and alumni. Discover how you will:
Gain

the skills to

manage complex projects, drive strategic decisions, and build high-performing teams.




Engage in

best-in-class online learning

that provides you with maximum flexibility.




Incorporate on-campus learning with our

Immersive Weekend Experiences

Earn your degree in as little as 2 years of part-time study.

No GRE/GMAT required.
Master the changing landscape of technology and business.
The Tufts Online MSEM is designed to accelerate your growth.
Advance Your Career
Our graduates earn promotions and gain increased visibility in their organizations, with over 60% of students receiving a promotion before even graduating




Develop and Demonstrate New Leadership Skills
Build upon your technical skills with the skills necessary to be a leader in your industry. Enhance your ability to manage complex projects, drive strategic decisions, and build & inspire high-performing teams.


Build Relationships with Tech Leaders across the Tufts Network
Tap into a global network of over 900 MSEM alumni and 100,000 Tufts alumni and connect with mentors and leaders in the tech industry. Building long-lasting relationships with a diverse community of classmates and faculty.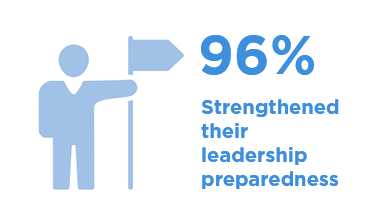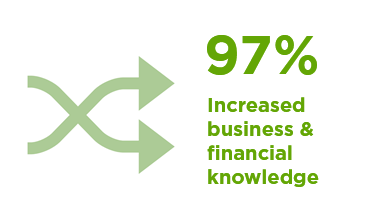 An Online Program Built to Empower You

Best-in-class online learning that builds leaders.
Engage in an online curriculum that offers the best of both worlds – the ability to learn on your own schedule along with opportunities to virtually collaborate and connect through team projects, optional live class sessions, individualized leadership coaching, and community events.



Weekend Immersive Experiences to connect and grow.
Take advantage of the opportunity to build relationships with classmates and faculty through optional on-campus Immersive Experiences. Participate in highly interactive hands-on workshops, experience Boston and the Tufts campus, and expand your network – all while earning credit toward your degree.

A flexible and convenient path to your degree.
Earn 32 credits at your own pace of part-time study, including foundation-building core classes and specialized electives that allow you to customize your studies. Build expertise in areas that align with your interests and demonstrate your learning with milestone projects. With highly flexible online courses, you can design the path toward your degree that works best for you.
Take the next step today.
Applying is a streamlined process. No GRE/GMAT required.
Have questions? Our admissions team is here to help.
Industry moves fast. Our alumni make an impact.
Syra Arif, MSEM '17 | Manager, Solution Consulting, Integrated Risk Management, AMS at ServiceNow
"I used to understand only one piece of the puzzle, but now I can see beyond the technical. The MSEM program really elevated my thinking, giving me executive presence and an understanding of the language of business. My return on investment has been 6x, and I'm ready to seize opportunities."

Heather Gaylord, MSEM '13 | Head of the Transformation Management Office at Takeda

"The MSEM program gave me vital soft skills that can be difficult to learn on the job. I can build strong relationships, make course corrections when things are going sideways, and resolve conflicts when they arise. In the end, to be an effective technical leader, you need to be able to lead people."


George Lee, MSEM '14 | Senior Director, Development Program Leadership at Xilio Therapeutics

"I learned how to be comfortable in uncomfortable situations. This skill was essential in my successful transition from a well-established multinational pharmaceutical company like Pfizer to a small biotech start-up with an ambiguously complex and dynamic environment."
Patrick Roach, MSEM '18 | Chief Operating Officer at Scrum Inc.
"The MSEM program was a great playground for exploring real-life dynamics and has made an incredible difference on my ability to have impactful interactions that drive organizational outcomes. By giving me the opportunity to learn on the job, I was able to take things immediately back to work. That put me on the company's radar more than I was before, but also brought back a lot of value to the organization."

© 2022 Tufts Gordon Institute at Tufts University's School of Engineering