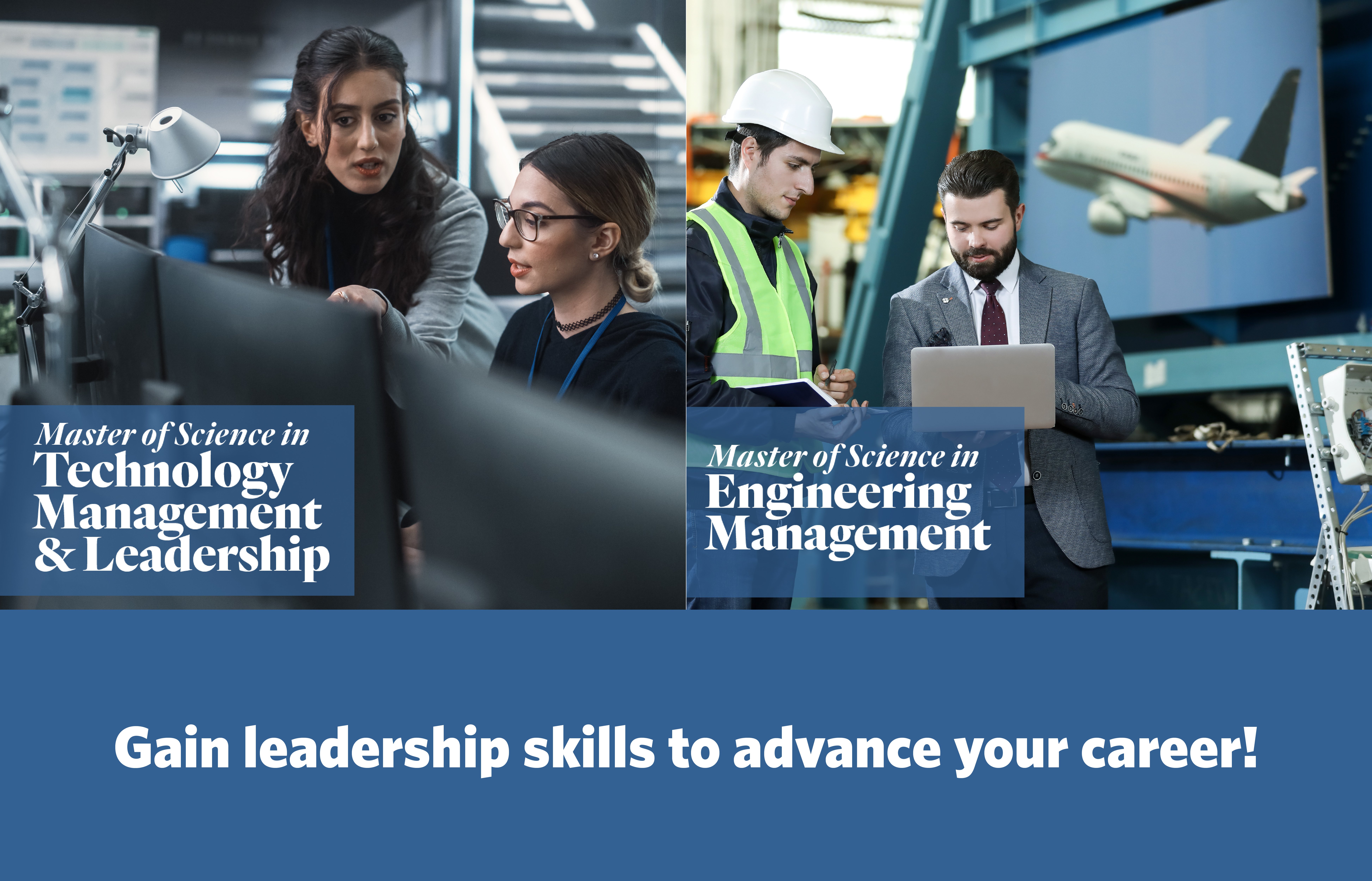 Oct. 18 • Nov. 16 • Dec. 12
Online | Hybrid | On-Campus
Join us for a Virtual Info Session to learn about the MS in Engineering Management and MS in Technology Management & Leadership from Tufts Gordon Institute! Our leadership programs are designed to help professionals develop the skillset and mindset to become high-impact leaders in a wide range of industries, with a flexible curriculum taught by experienced faculty with a wealth of real-world experience.
MS in Engineering Management
Gain the skills to manage and lead engineering teams and organizations

For students with an academic background in STEM

18 core credits, 10 elective credits, 4 real-world project credits

Optional in-person immersive experiences
MS in Technology Management & Leadership
Gain the skills to manage and lead teams and organizations across tech industries

For students with a range of academic backgrounds, both STEM and non-STEM

16 core credits, 16 credits in pathways including business analytics, product management, computer/data science, or a flexible pathway
Attend an upcoming Info Session to learn more about the two programs, and our admissions team will help you determine which degree will empower you to advance your leadership journey and achieve your career goals!
Master the changing landscape of technology and business.
Gain leadership skills that advance your career
Take the Next Step in Your Career
Graduates from our MSEM & MSTML programs earn promotions and gain increased visibility in their organizations, as well as gain the knowledge, skills, and confidence to pursue new roles and career paths within their organization.


Develop and Demonstrate New Leadership Skills
Build upon your technical skills with the skills necessary to be a leader in your industry. Enhance your ability to manage complex projects, drive strategic decisions, and build & inspire high-performing teams.


Build Relationships with Leaders across the Tufts Network
Tap into a global network of over 900 MSEM & MSTML alumni and 100,000 Tufts alumni and connect with mentors and leaders in the tech industry. Building long-lasting relationships with a diverse community of classmates and faculty.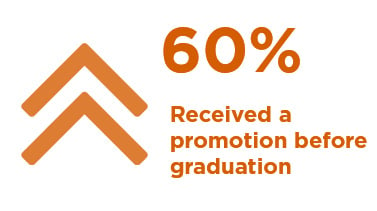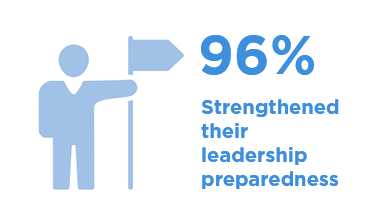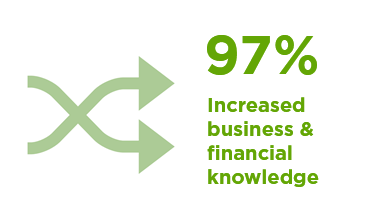 Earn your degree in a way that fits your needs

Best-in-class online learning that builds leaders.
Engage in an online curriculum that offers the best of both worlds – the ability to learn on your own schedule along with opportunities to virtually collaborate and connect through team projects, optional live class sessions, individualized leadership coaching, and community events.




Weekend Immersive Experiences to connect and grow.
Take advantage of the opportunity to build relationships with classmates and faculty through optional on-campus Immersive Experiences. Participate in highly interactive hands-on workshops, experience Boston and the Tufts campus, and expand your network – all while earning credit toward your degree.

A flexible and convenient path to your degree.
Earn 32 credits at your own pace, including foundation-building core classes and specialized electives that allow you to customize your studies. Build expertise in areas that align with your interests and demonstrate your learning with milestone projects. With highly flexible online courses, you can design the path toward your degree that works best for you.
Take the next step today.
Applying is a streamlined process. No GRE/GMAT required.
Have questions about our MSEM or MSTML programs? Our admissions team is here to help.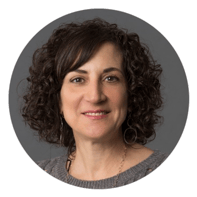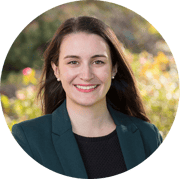 Industry moves fast. Our alumni make an impact.
Syra Arif, MSEM '17 | Manager, Solution Consulting, Integrated Risk Management, AMS at ServiceNow
"I used to understand only one piece of the puzzle, but now I can see beyond the technical. The MSEM program really elevated my thinking, giving me executive presence and an understanding of the language of business. My return on investment has been 6x, and I'm ready to seize opportunities."
Kenneth Vieira, MSEM '24 | Associate Scientist II at AbbVie

"The program will allow me to get out of that technical shell where I feel most comfortable and put myself in a position where I'm also able to support my company in those more strategic and business-focused ways."
Jillian Comeau, MSEM '23 | Engineering Supervisor, Process Engineering Team at Takeda

"I've been lucky enough to have been promoted during the MSEM program. The program has pushed me to advocate for myself in a way that I didn't before. I know that I have these skills now, I know that I have the energy, the power, and the knowledge to fuel my career and fuel my growth."


Amittai Shapira, MSEM '23 | Systems Engineering Manager at Philips
"The MS in Engineering Management isn't just about learning from the professors, but learning from each other. Everyone comes with their own experience from different industries, different functions, and you all learn from each other."

© 2022 Tufts Gordon Institute at Tufts University's School of Engineering