The Tufts Transformative Leadership Community Presents:
Human-Centered Leadership:
Know Yourself and Inspire Your Team
Workshop Experience • Next Session: TBA
Today's rapidly changing, technology-driven world has been forever changed by the pandemic.
It demands a new kind of leadership from human-centered leaders who champion authenticity, purpose, relatability, and vulnerability to move organizations forward.

This interactive, half-day workshop empowers those in tech-driven environments with the skills to make meaningful connections in all aspects of their work. You'll learn how effective storytelling is a common language that connects you to others in authentic and relatable ways. And, how shifting your focus from the 'what' and 'how' to a substantiated 'why' will engage and inspire people to take action.

Being an empathic, human leader enables you to push the boundaries forward for you and your teams. Understanding yourself is the first step to leading your technical talent to new heights.
Tufts Transformative Leadership Community
This workshop is part of the Tufts Transformative Leadership Community, a go-to resource for learning, advice and thought-provoking experiences that empowers your growth.
Key Benefits
Foster a positive work environment
Communicate in ways that support and drive your team's performance.
Resonate with leaders at the top to advance causes and rally support
Gain visibility as a leader within all types of organizations
Who Should Attend
This workshop is designed for mid to senior-level leaders in technology-driven environments who:
Lead teams or departments
Build organizations, processes and cultures
Collaborate with cross-functional areas and stakeholders within the organization to drive strategic outcomes
Are accountable for delivering results
Workshop Topics
Understanding how results aren't just products of intellectual expertise
Work with multiple personalities at all levels – from individual contributors to senior leaders
Empower your teams by empathizing and showing your own vulnerability
Synthesize. Collaborate. Refine.
This virtual workshop provides you with the knowledge to become a better leader. Over the course of the workshop, you will have an opportunity to learn from an expert, refine your skills, & connect with others.
Format
Live Virtual & Interactive

Cost
$395 • Special Offers Avaialble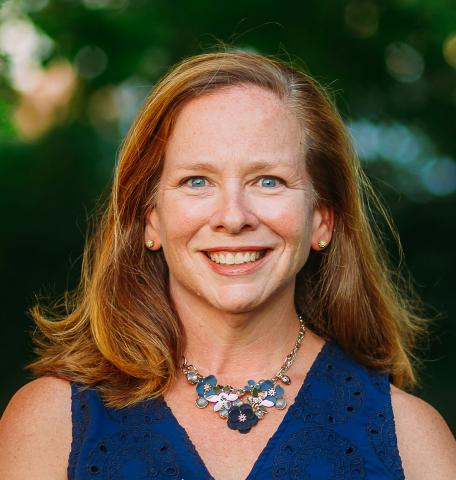 Beth McCarthy
Lecturer, Entrepreneurial Leadership
Beth has spent the last 20+ years helping brands bridge the gap between their offering and their consumers' needs. Most recently she was with C Space (formerly Communispace) where she consulted with Fortune 500 companies including Hewlett Packard, Charles Schwab, Bank of America, Citi, Meredith Corporation, Kraft Foods and Weight Watchers and helped them understand how to make their brand, products, experiences and messaging relevant to the people they serve. She gets to this level of deep understanding by establishing trust, getting into hearts and minds, and ultimately surfacing what moves people to action.
About Tufts Gordon Institute
Tufts Gordon Institute is dedicated to creating a worldwide community of transformative leaders with heart. Leaders who are savvy in both business and technology, deeply in tune with society, and motivated to drive high-impact change that will make the world a better place.
From workshops and short courses to graduate degree programs, Tufts Gordon Institute provides relevant knowledge when you need it throughout the arc of your professional career. With a focus on practical learning, taught by faculty with deep industry experience, you'll be empowered to influence the future technology driven organizations and lead with self-awareness, equity, and confidence.