Tufts Transformative Leadership Community Presents:
Organizational Effectiveness
in the Midst of Chaos
Charrette Workshop Experience • Next Session: TBA
Chaos is your reality.

Tame it & use it.
All businesses and organizations are in a period of flux. Buffeted by external forces or shifting internal priorities, your job as a leader is to ensure that your organization performs at its best despite these forces. In fact, chaos is your opportunity to steer a more strategic and effective path forward. This workshop exploits the power of charrette style learning where collaborative sessions with a peer-group of other leaders drive deep learning and practical solutions that you can take back to your organizations. Guided by an industry-expert facilitator, you will share experiences and co-create solutions by working through actual, real-world scenarios. You will walk away with not only frameworks for your thinking, but also, practical skills that you can immediately apply to propel your on-the-job effectiveness.
Tufts Transformative Leadership Community
This workshop is part of the Tufts Transformative Leadership Community, a go-to resource for learning, advice and thought-provoking experiences that empowers your growth.
Key Benefits
• Tackle emerging challenges and crises with precision focus. Align teams toward strategic outcomes and build stability in an era of unprecedented change.
• Translate goals into action while prioritizing your time and setting clear prioritization for your teams and colleagues.
• Develop a holistic perspective of your organization and the key frameworks to make an impact.
Who Should Attend:
This workshop is designed for mid-senior leaders in technology-driven environments who:
• Lead teams or departments
• Collaborate with cross functional areas and stakeholders within the organization to drive strategic outcomes
• Are accountable for delivering results
Charrette Design
Peer-Driven & Collaborative Facilitated by Industry Expert
How It Works
Synthesize. Collaborate. Apply.
Carefully timed and crafted, this virtual charrette workshop provides you with meaningful opportunities to become a master practitioner. Over the course of the workshop, you will have an opportunity to synthesize information, apply learnings and further develop your network with fellow attendees.
Session 1

Never Let A Crisis Go To Waste
Learn how to leverage crisis moments to drive change in your organization and beyond. This topic will discuss frameworks and case studies to explore how change in chaos can move a company forward.
Aligning Strategy with Tactics
This workshop topic will explore how to translate company strategy into the "North Star" goals for your teams. Then, uncover how to translate those goals into action.
Apply Your Learning

Continued Collaboration
Between sessions, you'll have the opportunity to further engage and collaborate with fellow workshop attendees. Through conversations on Slack (a messaging platform for business) you can continue workshop discussions and share your experiences as you apply your learning back on the job.
Session 2

Prioritizing Your Team's Work
Gain tools and techniques to build clear prioritization for your team's work in an unclear environment. Find out how to invest in the uncertain future while executing on the present.
Optimizing Feedback Methods for Your Team
As your organization and teams evolve, you need to find the right tools and methods for meaningful and effective feedback while being adaptable and flexible.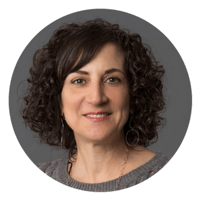 Workshop Facilitators
Instructors, charrette workshop leaders, moderators, and more will all be drawn from Tufts Gordon Institute and Tufts University's expansive roster of industry-leading faculty in addition to practitioners who want to share their rich and relevant experiences. The individuals who will guide you and work with you in the Tufts Transformative Leadership Community deeply understand the challenges that the workforce of today faces and they're able to provide you with insights for a path forward.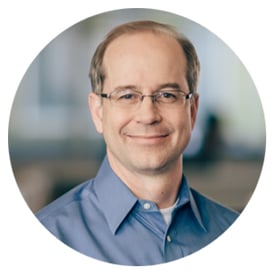 Scott Hilton
Lecturer, Product Development & Management; Sr. Executive and Product Leader, SaaS & Cloud Industry

About Tufts Gordon Institute
Tufts Gordon Institute is dedicated to creating a worldwide community of transformative leaders with heart. Leaders who are savvy in both business and technology, deeply in tune with society, and motivated to drive high-impact change that will make the world a better place.
From workshops and short courses to graduate degree programs, Tufts Gordon Institute provides relevant knowledge when you need it throughout the arc of your professional career. With a focus on practical learning, taught by faculty with deep industry experience, you'll be empowered to influence the future technology driven organizations and lead with self-awareness, equity, and confidence.