How we work and how we lead
has shifted forever.
Times of change require leaders who can adapt and inspire. Your teams and your organization are counting on you to lead them through unchartered waters. This workshop is just-in-time, fit-into-your-life learning that will accelerate your ability to lead in the post-pandemic world. This workshop exploits the power of charrette style learning where collaborative sessions with a peer-group of other leaders drive deep learning and practical solutions that you can take back to your organizations. Guided by an industry-expert facilitator, you will share experiences and co-create solutions by working through actual, real-world scenarios. You will walk away with not only frameworks for your thinking, but also, practical skills that you can immediately apply on the job.
Tufts Transformative Leadership Community
This workshop is part of the Tufts Transformative Leadership Community, a go-to resource for learning, advice and thought-provoking experiences that empowers your growth.
Key Benefits
• Implement effective strategies for structuring and supporting remote and hybrid teams
• Create an environment to bolster employee engagement, productivity and satisfaction

• Communicate more effectively with senior management and drive strategic changes

• Find techniques to balance your tactical, strategic and personal goals
Who Should Attend:
This workshop is designed for mid to senior level leaders in technology-driven environments who:
• Lead teams or departments
• Build organizations, processes and cultures
• Collaborate with cross functional areas and stakeholders within the organization to drive strategic outcomes
• Are accountable for delivering results
Next Session
Sept. 24 + Oct. 1, 2021
9 AM - 1 PM EDT
Charrette Design
Peer-Driven & Collaborative Facilitated by Industry Expert
Cost
Starting at $395
Early bird pricing through August 15
How It Works
Synthesize. Collaborate. Apply.
Carefully timed and crafted, this virtual charrette workshop provides you with meaningful opportunities to become a master practitioner. Over the course of the workshop, you will have an opportunity to synthesize information, apply learnings and further develop your network with fellow attendees.
Session 1
September 24 • 9 AM - 1 PM EDT
Structuring Post Pandemic Work
How are companies dealing with remote and hybrid teams? What are the new ways of managing the flow of work, supporting teams with technology and developing talent?
Managing Results & Executive Communications
What are some tools to manage outcomes and communicate team results? How do you stay connected to strategic discussions and decisions?
Apply Your Learning
Between Sessions
Continued Collaboration
Between sessions, you'll have the opportunity to further engage and collaborate with fellow workshop attendees. Through conversations on Slack (a messaging platform for business) you can continue workshop discussions and share your experiences as you apply your learning back on the job.
Session 2
October 1 • 9 AM - 1 PM EDT
Cultivating Employee Engagement, Morale, and Productivity
How do you gauge people's feelings from behind the computer screen and build characteristics that make a team more than just a group of people?
Sanity in the Midst of Calamity
How do you balance strategic thinking with tactical execution? What are approaches to investing in yourself while working in an "always-on" world?

Take the next step and enroll today.
Register early to take advantage of limited time offers and savings
Leading in a Post-Pandemic World

Sept. 24 + Oct. 1, 2021 • 9 AM - 1 PM EDT
Registration Information

Early-Bird Price*: $395 (until August 15)
Standard Price*: $795
Discount: Tufts University Alumni and Corporate Partners receive 20% off the charrette workshop fee.

Registration Deadline: Sept. 22, 2021
*Registration fee: $25
Best Value Bundle Offer



Add 1:1 Leadership Coaching to Your Workshop Experience
Registration Information
Amplify your charrette workshop experience with a one-hour Leadership Coaching session. It's a powerful and flexible experience designed to help you further develop frameworks and new skills in the context of your career.
Early-Bird Price*: $595 (until August 15)
Standard Price*: $995
Discount: Tufts University Alumni and Corporate Partners receive 20% off the charrette workshop fee.
Bundle Registration
Coming Soon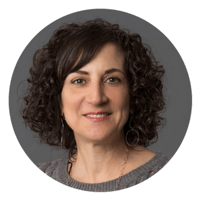 Workshop Facilitators & Featured Speakers
Instructors, charrette workshop leaders, moderators, and more will all be drawn from Tufts Gordon Institute and Tufts University's expansive roster of industry-leading faculty in addition to practitioners who want to share their rich and relevant experiences. The individuals who will guide you and work with you in the Tufts Transformative Leadership Community deeply understand the challenges that the workforce of today faces and they're able to provide you with insights for a path forward.

Stay Informed about Future Offerings on
Tufts Transformative Leadership Community
Request Information and Stay Updated
About Tufts Gordon Institute
Tufts Gordon Institute is dedicated to creating a worldwide community of transformative leaders with heart. Leaders who are savvy in both business and technology, deeply in tune with society, and motivated to drive high-impact change that will make the world a better place.
From workshops and short courses to graduate degree programs, Tufts Gordon Institute provides relevant knowledge when you need it throughout the arc of your professional career. With a focus on practical learning, taught by faculty with deep industry experience, you'll be empowered to influence the future technology driven organizations and lead with self-awareness, equity, and confidence.