Leadership Coaching
Led by Tufts Gordon Institute's Expert Faculty
Gain valuable perspective with thought-provoking insights.

Coupled with a collaborative Charrette Workshop, Leadership Coaching harmoniously delivers an unparalleled experience with convenient & flexible options.
Available Exclusively with Charrette Workshops
Leverage Leadership Coaching to Unleash the Power of Charrette Workshops:
• Tackle a challenge you're facing in the workplace
• Get an independent, outside perspective
• Discuss your career journey and what's ahead
• Build on newly acquired skills and frameworks
• Gain tactics to improve your leadership abilities
Our Charrette Workshops are available with a one-hour Leadership Coaching session where you'll meet one-on-one with an expert coach who can help you connect the dots on your career journey, navigate uncharted waters, or offer unbiased feedback. Leadership Coaching works in conjunction with Charrette Workshops to take them to the next level. You always have the option to take just the workshop or bundle it with Leadership Coaching for an even greater value. View upcoming offerings for full pricing information.
"The Leadership Coaching Session was a well-spent hour with Stacy that provided many insights into the issue I wanted to tackle. Initially skeptical, I would highly recommend this forum to anyone who needs expert, actionable advice on a challenge they are facing."
Dana Randolph, MSEM '05
Senior Program Manager, Instrumentation Laboratory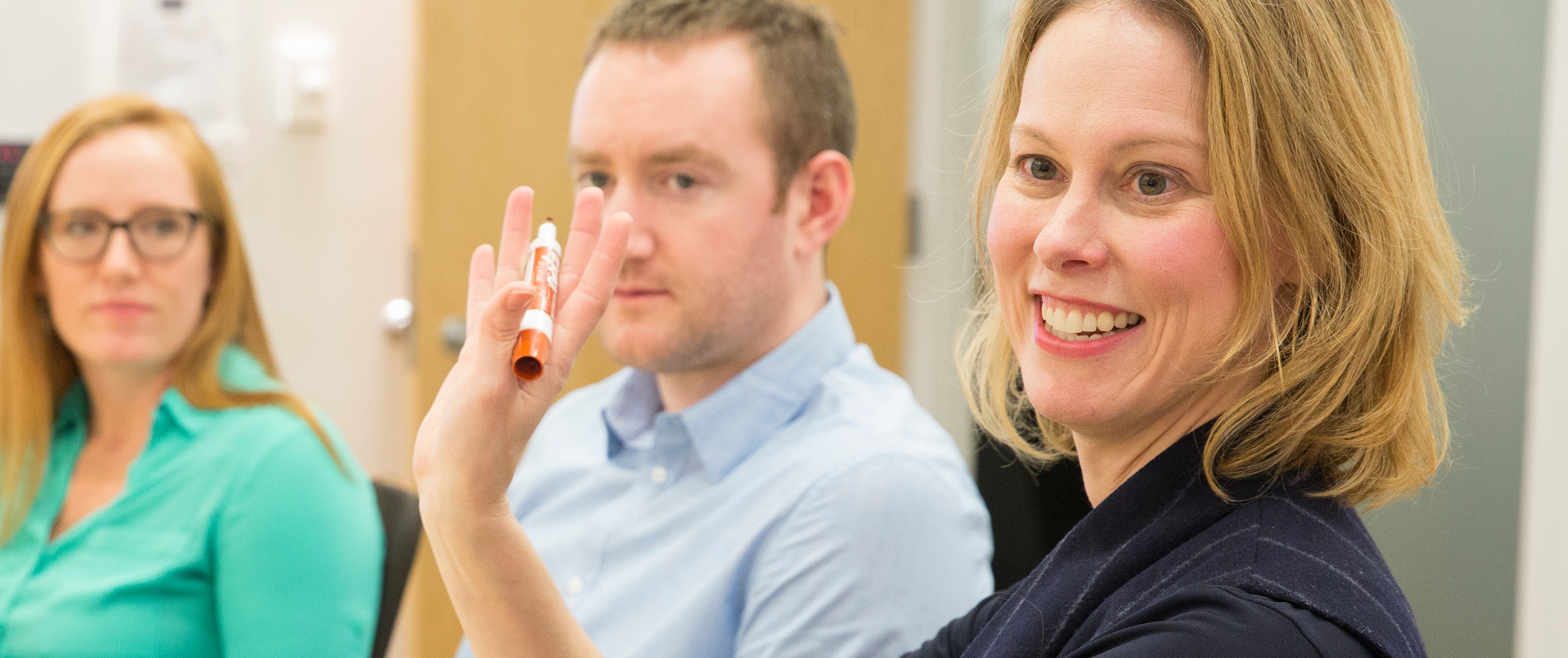 Featured Facilitator
Stacy Lennon
Trainer. Facilitator. Coach.
Stacy Lennon is a negotiation and conflict management trainer, facilitator, and coach with 20 years of experience in Asia, the Middle East, Europe, sub-Saharan Africa, and North America. Since 1996, Stacy has designed and delivered customized learning initiatives around strategic negotiation, facilitation, consensus building, and difficult conversations.
Maximizing your workshop and enrolling in a 1:1 Leadership Coaching Session is a simple three-step process.
Register for any of our upcoming Charrette Workshops
Choose any upcoming Charrette Workshop where you'll engage in peer-driven discussion and co-create solutions to build new skills and frameworks.
Add a one-hour Leadership Coaching Session at Checkout
Once you've selected a workshop and begin the checkout process, choose "Workshop Plus Leadership Coaching" under enrollment type. Your total cost will be automatically updated to reflect this new option. Here, you can apply any applicable discounts which work on top of Leadership Coaching's already great value.
From there, we'll be in touch to schedule your 1:1 session
After you've taken the workshop, one of our dedicated team members will reach out with instructions on booking your one-hour, one-on-one Leadership Coaching Session. These sessions are flexible and designed to fit into your schedule.
About Tufts Gordon Institute
Tufts Gordon Institute is dedicated to creating a worldwide community of transformative leaders with heart. Leaders who are savvy in both business and technology, deeply in tune with society, and motivated to drive high-impact change that will make the world a better place.
From workshops and short courses to graduate degree programs, Tufts Gordon Institute provides relevant knowledge when you need it throughout the arc of your professional career. With a focus on practical learning, taught by faculty with deep industry experience, you'll be empowered to influence the future technology driven organizations and lead with self-awareness, equity, and confidence.